Case 1: Before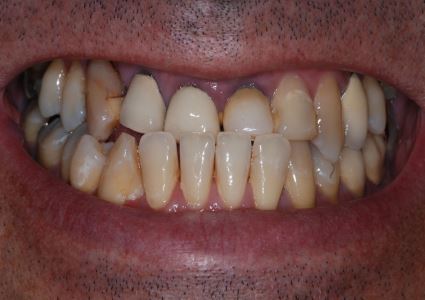 Initial analysis shows an esthetically unsatisfactory appearance. There was a tendency to bite forwards, highlighting the class 3 skeletal appearance. Several teeth were chronically painful and not restorable.
Case 1: After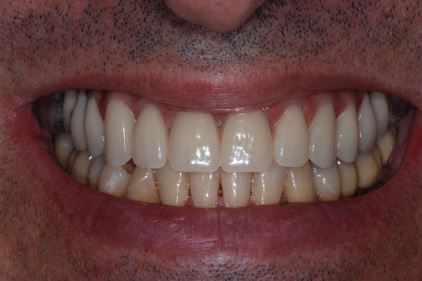 In the maxilla, a NobelProcera Implant Bridge Titanium, veneered in resin was provided. In the mandible, NobelProcera Crowns Zirconia were cemented to individualized NobelProcera Titanium Abutments. The patient is delighted with the improved appearance and has easily adapted to the new occlusal relationship.
Case 2: Before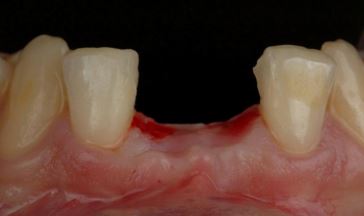 Extraction of both lower central incisors needed due to extensive root infection and fractured teeth. Highly limited space conditions.
Case 2: After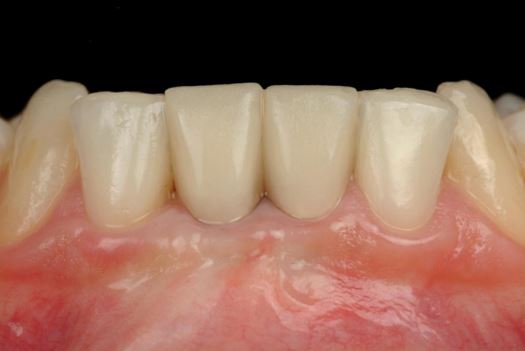 Two NobelProcera Zirconia Crowns cemented on NobelProcera Abutments seven months after surgery.
Case 3: Before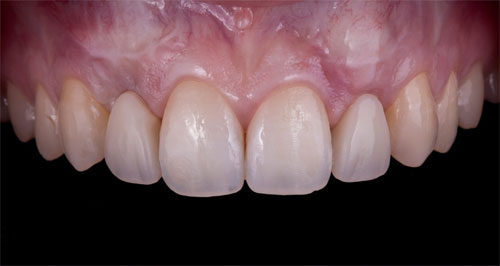 Agenesis of both lateral superior incisors. Maryland porcelain bridges with continuous descementations. The patient has a thin biotype with long papillae, as well as good oral health and hygiene.
2-3 mm of bone width in both areas of the ridge. There is not enough bone to place implants and there are sunken areas in the gingiva.
Case 3: After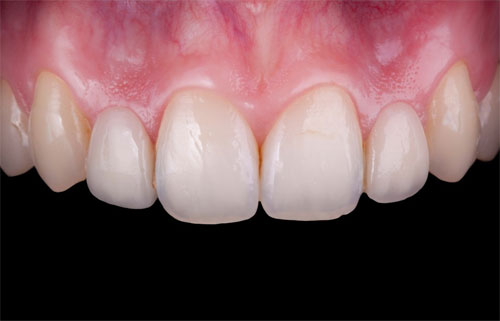 Final outcome facial and lateral view.